Delegate Message
Update from Kaniyam Fishermen Development Society, Thoothoor

Back

-



Last Updated @ 4-9-2013:13.24.8(IST)

Kaniyam Fishermen Development Society (KFDS) is working for the development of education among the fisher sector. Some of the activities include Career guidance, Spoken English classes, Quiz competition, and financial help for poor students for higher and professional education.

With the support of KFDS members and well wishers, KFDS is committed to continue their services for the society. Please visit URL-1 for the letter from KFDS, talks about the recently completed activities and the forthcoming plans for execution.

URL-1: http://www.thoothoor.com/v5/dLoads/KFDS_26Aug2013_NamesRemoved.pd .....

| | | |
| --- | --- | --- |
| Rate this message! | | |

Comment/Feedback on this Delegate Message

[6-9-2013:22.14.4(IST)]
thanks for your generosity and care for eduction of our people, may the Lord continue to bless you and your service. may we know who are the members of this organization?

[4-9-2013:13.27.3(IST)]
The beneficiary details has been removed and a new version of letter is uploaded (URL-1). thanks for the many who have raised this concern.

[4-9-2013:9.44.38(IST)]
Yes please remove the pdf letter. Communicate through email and do the great service. This will create unnecessary turbulence to the needy.

[29-8-2013:11.54.48(IST)]
Disclosing the name of benefiter are not being advisable. Keep it up your services

Thank you all . . . for your suggestions on the "what-next" evolution of the website!

WaTCH THiS SPaCe!


What is New in Thoothoor.COM?
Thoothoor Parish page is updated !

ENLARGE GO


St.Thomas Community Hall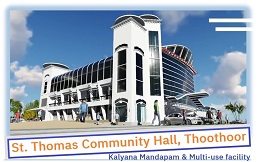 Parishes in Thoothoor Forane





Our Location Map