ALBUM: Achievements of a Judo legend Mr.Nagakam.
Mr.Nayakam (47) son of Mr.Tharthees from Thoothoor inherited Gold, Silver and Bronze medals in Judo competition held at district and state level in Kerala. Nayakam is currently starting a Judo Club in Thoothoor to develop Judo skill in our area. This page contains images of his achievements, certificates and Judo performance.

Displaying... Selected Picture


What is New in Thoothoor.COM?

St.Thomas Community Hall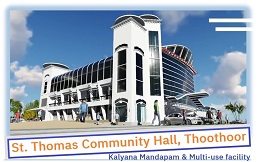 Parishes in Thoothoor Forane




Our Location Map