Entertainment - Kottu Vilayattu
Kottu Vilayattu is a famous childhood game. Mr. Shalow Antony, Thoothoor has created this flash edition of Kottu Vilayattu, to help everyone to play this and have fun. You can write your feedback about this game to us.

கடவுளுடன் காலை வணக்கம்

Kottu Vilayattu

Thank you all . . . for your suggestions on the "what-next" evolution of the website!

WaTCH THiS SPaCe!


What is New in Thoothoor.COM?
Thoothoor Parish page is updated !

ENLARGE GO


St.Thomas Community Hall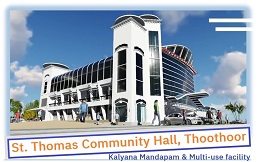 Parishes in Thoothoor Forane

Our Location Map