Articles
This page contains list of important articles published in this website and the link to it. Articles are mostly written by different authors and the same will be tagged with the respective authors.

Articles

Adding Articles?
Thoothoor.com provides the opportunity for our visitors to write and publish articles on various subjects. An article can articulate any thoughts, and shall be related to our people. There are many factors in our coastal area that needs to be highlighted, improved or discussed. Through such articles, let us spread positive thoughts among us.

Articles can be sent to:


What is New in Thoothoor.COM?

St.Thomas Community Hall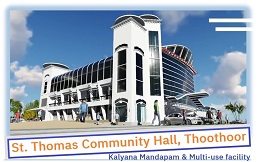 Parishes in Thoothoor Forane


Our Location Map