Delegate Messages (since 2007)
Delegate Messages Archive page can be utilised to refer all delegate messages published since 2007. Select a year from the below drop down box and click on the 'VIEW' button.



Delegate Messages in: 2022
Netaji Day celebrated at NLT without public gathering in view of the Sunday lockdown
-


Added @ 25-01-2022@00.00.05(IST)
Netaji Library Thoothoor has celebrated the 125th birth anniversary of Netaji Subhas Chandra Bose today, 23-01-2022 without any public gathering in view of the statewide Sunday lockdown. A portrait of Netaji was kept on the memorial table with the whole premises being decorated. A photo below ...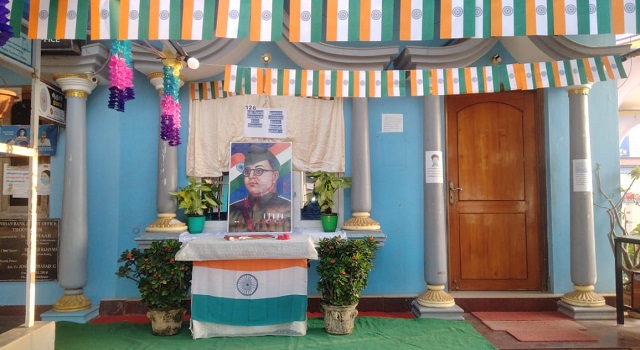 | | |
| --- | --- |
| Rate this message! | | |
Mr. Stephen GR Jose's journey from Cop to Mr. Tamil Nadu - The New Indian Express
-


Added @ 23-01-2022@12.41.29(IST)




Last Updated @ 23-01-2022@22.34.30(IST)
When Stephen GR Jose from Thoothoor won the Mr. Tirunelveli title just weeks before the State-level competition, the entire police department rallied behind the 50-year-old and buoyed him up. Tenkasi SP R Krishnaraj IPS gave him permission for daily workout, and thus Jose began rigorous preparations. With eight-pack abs and a chiseled frame to match, the Mr. Tamil Nadu crown was 'khaki-hued' this year on the 2nd of January 2022.

The New Indian Express English Daily has used the above words in their special story on its 23d January Sunday edition. The article has also praised Stephen GR Jose that he has put a remarkable pause for 'public poke fun at pot-bellies of policemen' and became a role model for his colleagues. Read the article in the below link.

URL-1: https://www.newindianexpress.com/states/tamil-nadu/2022/jan/23/bu .....
| | |
| --- | --- |
| Rate this message! | | |
TABBA's Mr.Tamilnadu competition - Mr. Jijo and Mr. Stephen GR won Mr.Tamilnadu titles
-


Added @ 05-01-2022@22.41.51(IST)
Tamilnadu Amateur Body Building Association in association with Tirunelveli district Amateur Body Building Association and Sri Durgambikai Sports Club has conducted the state level Mr.Tamilnadu competitions at Palayamkotai in which district level winners and other qualified bodybuilders participated in a large number. On the Mr.Tamilnadu (senior), 8 categories of competitions were held based on different weight levels in which Mr. Maria Jijo from Thoothoor won the Mr.Tamilnadu title in the senior 75kg category. Finally, the Champion of Champions competition was held among all the 8 senior category champions such as 55kg, 60kg, 65kg, 70kg, 75kg, 80kg, 85kg, and 85+kg. In this, Mr. Maria Jijo won the Champion of Champions title too.

On the Mr.Tamilnadu (master), Mr. Stephen GR Jose from Thoothoor - widely known as Shaji, currently serving as the Inspector of Police at Kuttalam, won Mr. Tamilnadu title in the master category.

Thus the year 2022 begins with 2 Mr. Tamilnadu titles for Thoothoor. Let's congratulate Mr. Maria Jijo and Mr. Stephen GR Jose for this tremendous show and achievement.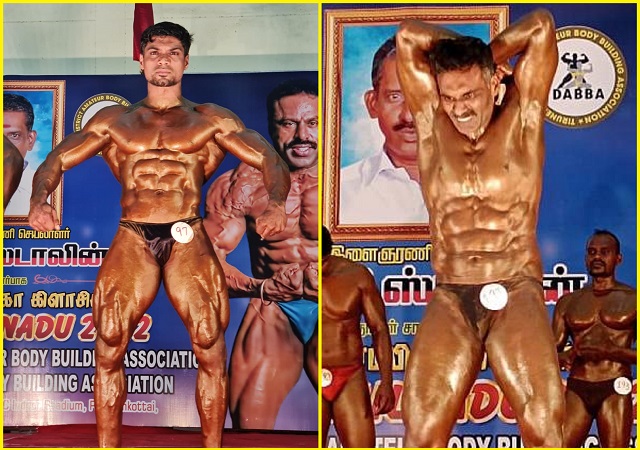 | | |
| --- | --- |
| Rate this message! | | |
List of Delegates Participated in year: 2022
Jency Dhas., Admin - www.thoothoor.com., Thadeus D.,


St.Thomas Community Hall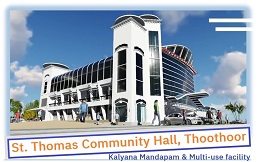 Parishes in Thoothoor Forane



Our Location Map