Bulletin Board . . . . . ?

eSeminar on 'NEITHAL LAND' by St. Jude's College Thoothoor Tamil Department
-

[Added @ 24-07-2020@16.54.10(IST)-]
The Tamil Department of St. Jude's College Thoothoor is hosting a 5 days e-Seminar on various aspects of Neithal land (Coastal land) in which Dr. J. Albaris, Dr. Kamala Murugan, Mr. Sumijin Donald, Mr. Kurumbanai C Berlin, Dr. Bharathi are leading the discussion each day. The College Principal Dr. C. Henry will join the event with the Welcome and Congratulatory message. Tamil Department HOD Mrs. M.Mary is organising this event along with other staffs of the department such as Mr. Jose. E. Kapin, Mr. Soosai Arul, Mr. Saji Kumar.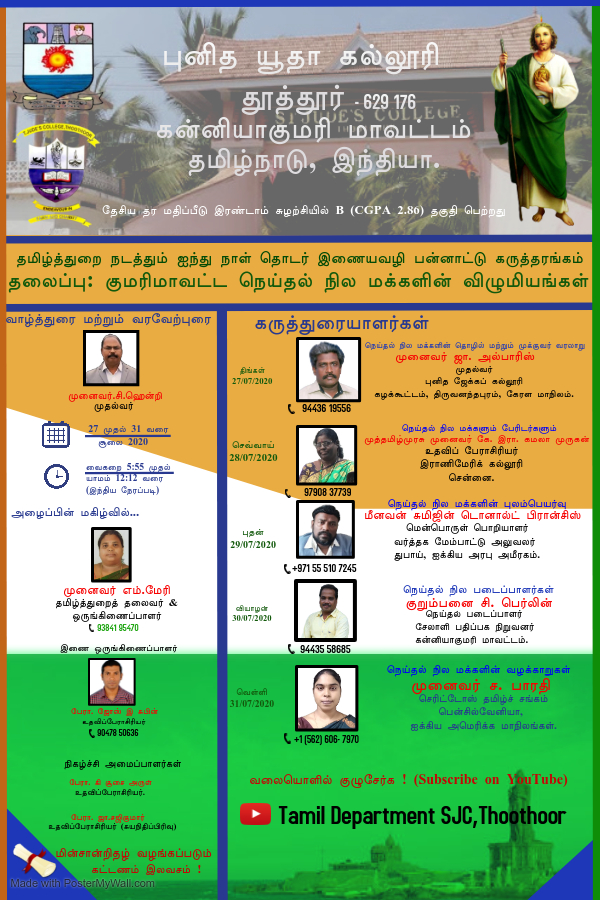 St.Thomas Community Hall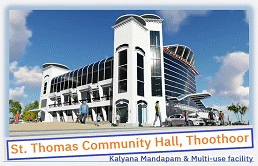 Parishes in Thoothoor Forane


Our Location Map