Bulletin Board . . . . . ?

Pudhusuvai - A new YouTube channel for our traditional recipes, arts & crafts and gardening tips
-

[Added @ 11-07-2020@04.16.50(IST)-]
Pudhusuvai a new youtube channel is created by Mr.Antony Melkiyas from thoothoor living in Melbourne, Australia.

Channel Message from Mr.Antony M:
Welcome to Pudhusuvai!!! - all about celebrating every day cooking with simple recipes, creative ideas and gardening tips. I am inspired by the traditional recipes from India where I spent my childhood days. I like to make easy and delicious meals using fresh, seasonal products right in my kitchen in Melbourne, Australia. Wherever I am, there are certain things that always make me feel happy – cooking, gardening and of course, my family. My ultimate goal is to inspire you to create simple, delicious meals for your family and have an adventure right in your own kitchen.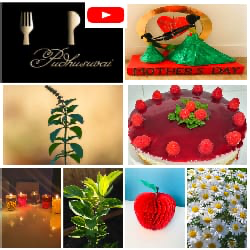 URL-1:
https://www.youtube.com/channel/UCgcAvhajHeA_wYP0z2MjZQQ


What is New in Thoothoor.COM?

St.Thomas Community Hall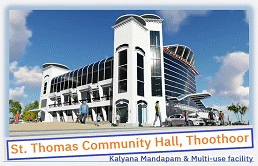 Parishes in Thoothoor Forane

Our Location Map