Bulletin Board . . . . . ?

Polio drops to be given on April 2nd and April 30th
-

[Added @ 01-04-2017@17.47.57(IST)-]
Polio drops will be given to kids below the age of 5 through all primary health centers including Thoothoor Govt Hospital. All are requested to bring their kids below age 5 and give this.


Thank you all . . . for your suggestions on the "what-next" evolution of the website!

WaTCH THiS SPaCe!


What is New in Thoothoor.COM?
Thoothoor Parish page is updated !

ENLARGE GO


St.Thomas Community Hall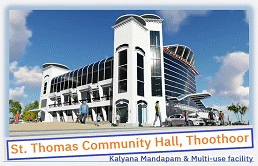 Parishes in Thoothoor Forane




Our Location Map