Bulletin Board . . . . . ?

WINdia - Enhanced Services
-

[Added @ 02-01-2017@11.48.58(IST)-]
WINdia Reprographic Networks in Thoothoor has introduced many new services along with other existing services. See the below banners for the details.



Thank you all . . . for your suggestions on the "what-next" evolution of the website!

WaTCH THiS SPaCe!


What is New in Thoothoor.COM?
Thoothoor Parish page is updated !

ENLARGE GO


St.Thomas Community Hall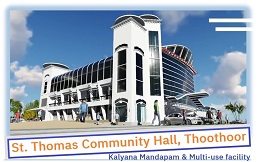 Parishes in Thoothoor Forane




Our Location Map