Bulletin Board . . . . . ?

BEL,BPCL,NALCO,POWER GRID,MECL, all main leading Government Companies recruiting through GATE2013
-

[Added @ 20-12-2012:21.18.59(IST)-]
Hi all..

It's the right time to be placed in 'Top leading Indian Government Companies', if you perform well in GATE-2013 Exam.

Here I provide the details of the GATE recruiters.

1.BEL recruiting.
2.BPCL recruitment.
3.NALCO recruitment.
4.Power Grid recruitment.
5.MECL recruitment.

So Kindly Download the above files from the below links or visit my blog by copying this link to your browser www.dmieee0910.blogspot.in and go through them and then apply to them before the stipulated dates. :-)

Thank you all.........

By,
Benhur.B

Email-1: (Note: Email-id displayed here is script protected from web crawl programs)
URL-1: http://www.mediafire.com/?dt8qylc4rnc9xnr,x5j4xid3pq44qvf,lesn8hkkw10k903,c .....
URL-2: http://www.dmieee0910.blogspot.in

Thank you all . . . for your suggestions on the "what-next" evolution of the website!

WaTCH THiS SPaCe!


What is New in Thoothoor.COM?
Thoothoor Parish page is updated !

ENLARGE GO


St.Thomas Community Hall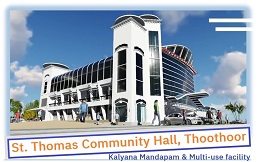 Parishes in Thoothoor Forane




Our Location Map